Sammy Ryan
Simplicity Expert — Organisational Genie — Super Connector
Sammy's clients appreciate her personal and sensitive approach, and her discretion. They trust her implicitly too. Her way of cutting through the chaos to bring much-welcomed clarity is repeatedly praised.
Having worked in the UK and USA in organisational roles – including event planning, logistics planning and managing projects and teams of skill-based people – Sammy has become fascinated with developing processes that make people's lives run more smoothly.
In 2010, she turned this fascination and her passion for people and productivity into Strictly Organised. She loves using common sense and simple approaches to help her clients solve their 'flapsi-hapsi' situations, minimise tedious admin and discover how technology can work for them.
Sammy is a member of the APDO (Association of Professional Declutterers and Organisers) and in 2016 she was asked to become one of six APDO board members. She is Head of Conference Management – which is a huge testament to her organising abilities!
Nikki Jones
Eye for detail — Time management expert — Paperwork ninja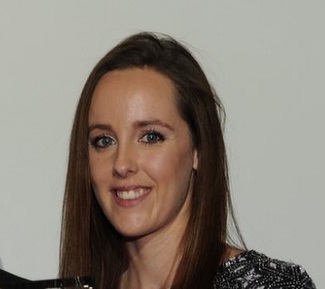 Having run her own successful business as a freelance groom in the equestrian industry for nine years, Nikki joined the Strictly Team in 2014 to develop her office and management skills.
In her groom role, Nikki juggles her time efficiently and successfully, working with four different yards. In 2014, her clients nominated her clients for the national "Groom of the Year" and she was awarded the runner-up prize – an achievement we know she is very proud to have.
Nikki is an invaluable member of the team and uses the skills she has learnt working with equestrian clients and managing her own time to full effect in helping our Strictly Organised clients. She is a paper sorting ninja and has a fantastic eye for detail.  Always practical and with her iPhone in her hand she can source local services and solutions in the blink of an eye.
Stanley
Security — Fitness — Pet Organisational Expert
Stanley has been with Strictly Organised from the very beginning and remains a loyal employee.
As a very organised individual he has developed a range of specially designed organisational packages for every pet owner with specialisms in dogs and horses. His legendary packing lists means he can be ready in a flash should he need to work away from home.
His outgoing personality and enthusiasm is unmissable when greeting visitors and he has been known to hold Skype conference calls with some of his colleagues in the US.
Stanley has his own list of recommended suppliers and brands that he has personally tried and tested – an invaluable resource for discerning pets everywhere.